This VIP jewellery showroom was designed to mirror KGK's reputation for all things elegant, romantic and timeless.
dali & his lover

romantic shapes

artistry
An early concept moodboard found inspiration from a photo of a youthful Dali, and his wife and muse, Gala. This photo immediately connected with our client; epitomising a space where classic meets modern, artistry meets craftsmanship, and passion turns to love.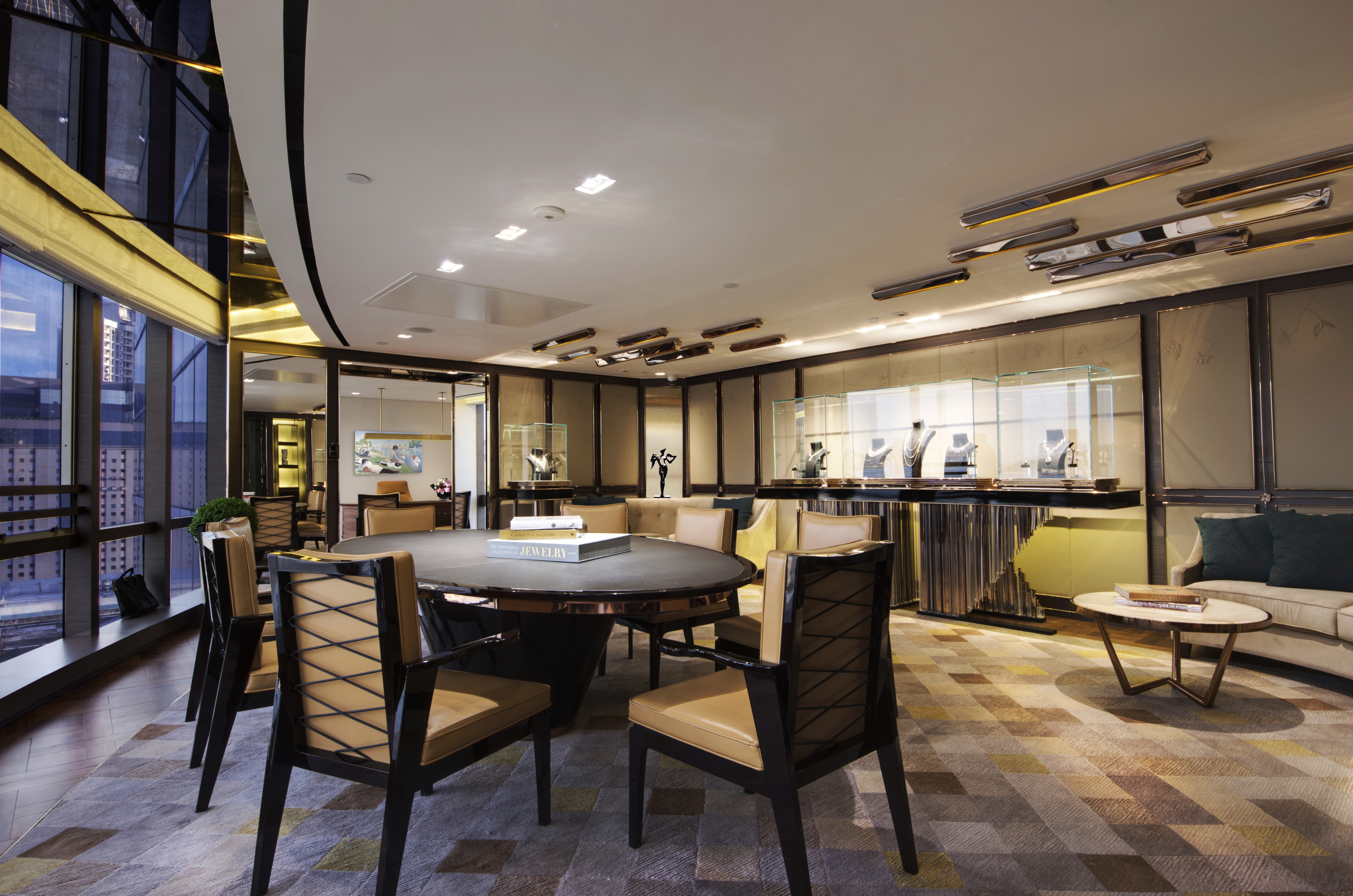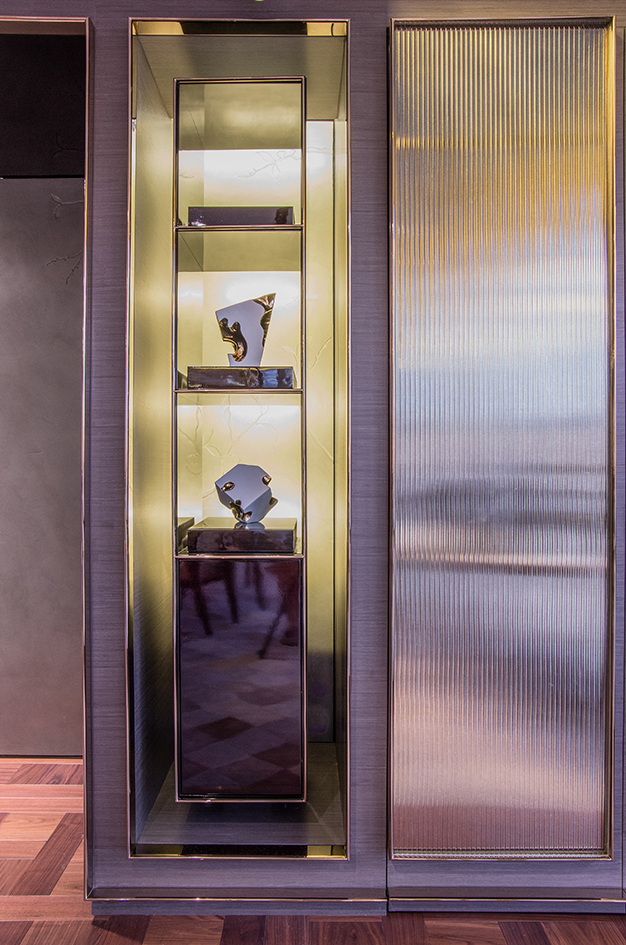 Metal tubing from Dali's photograph became signature to the design DNA — elegantly repeated in different forms, materials, and dimensions.
Collaborating with French artist Jean de Dieu Elsa, we created unique finishes with metal and leather, both engraved with flowers and butterflies for a truly romantic touch.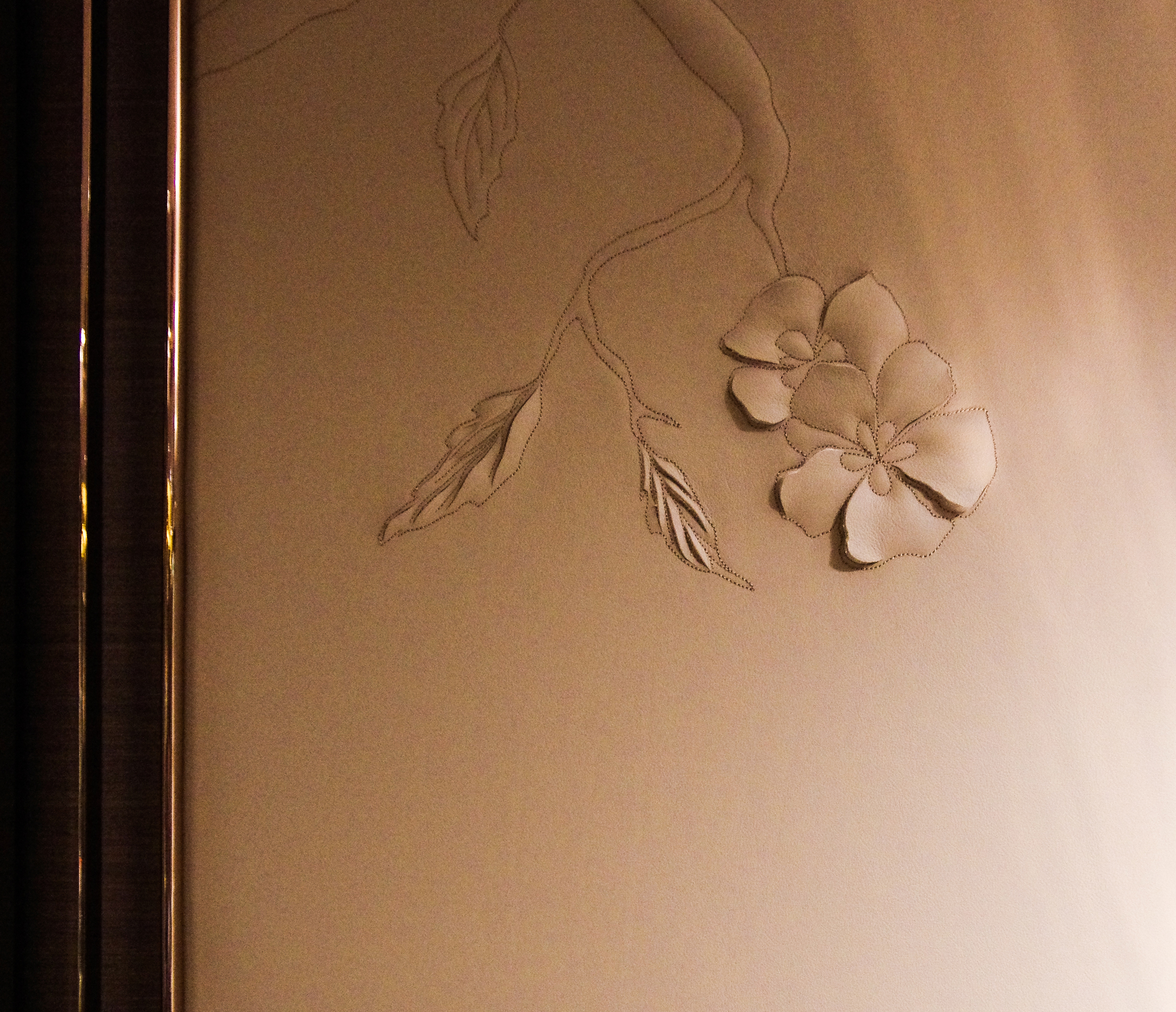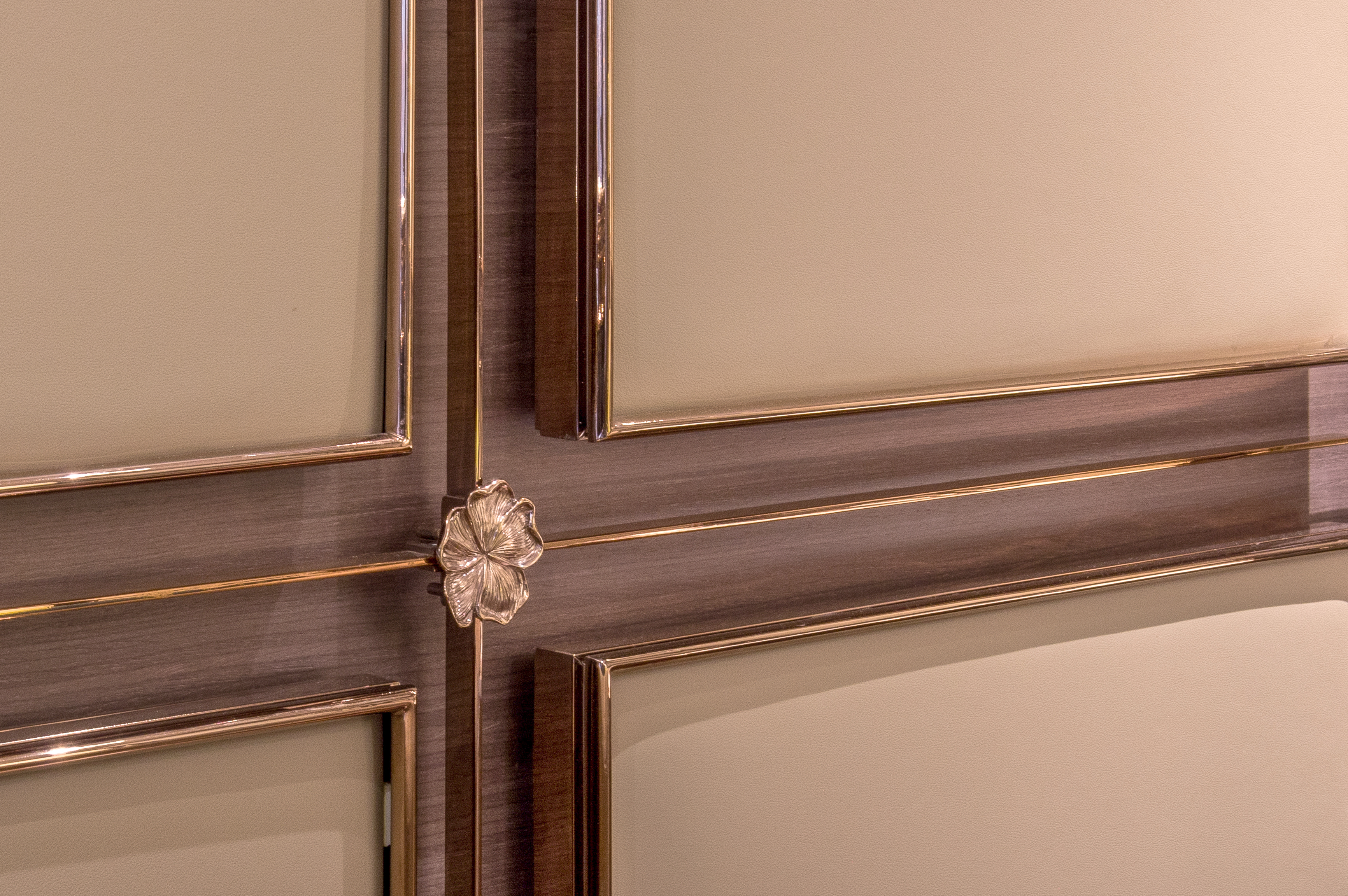 where art and artistry, and craftsman and client come together
The final outcome is a 'Salon of Art', and when the doors open to this VIP room we seem to experience the original concept of Dali's picture: a celebration of love and art in all its dimensions.
&nbsp